OUR NEW LUXURIOUS SOAP BASES
Following the enormous success of our previous soap bases, we are now introducing two high quality luxury shaving soaps made with the finest ingredients.
WHO WE ARE AND WHAT IS OUR GOAL
Our passion and goal is skin nutrition. Since 2020, we've worked with many different bases that people loved and still love, such as Guinness Base, Mutton Tallow Base, and Donkey Milk Base, but our creativity has never settled or stopped. We like to push ourselves every day to be the best!
"Creativity is contagious, pass it on"
Albert Einstein
THE PROCESS
We use the hot process method to make our shaving soaps. This allows us to apply premium ingredients like jojoba oil, evening primrose oil, murumuru seed butter and donkey milk unsaponified for improved nourishing and moisturizing effects.
We have created two different soap bases that differ in composition but have common properties, such as cushioning, smoothness, and residual slickness. Post-shave is different and unique with each soap base. Both OSIRIS and HATHOR are sodium hydroxide FREE.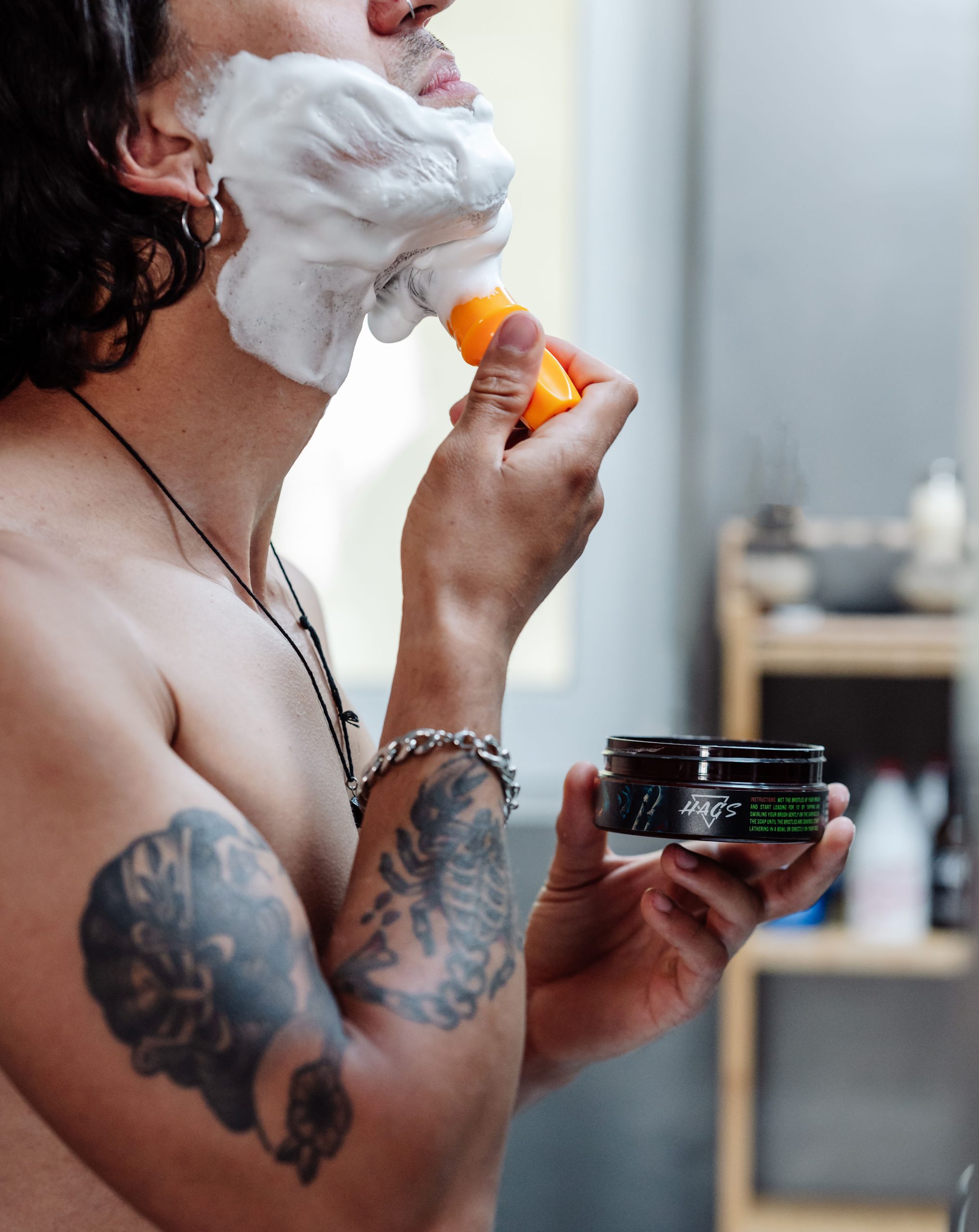 Usage is very easy
Loading the brush with either soap base is a phenomenon. Wet the bristles of your brush and start loading for 10" by tapping and swirling your brush gently on the surface of the soap until the bristles are covered. Start lathering in a bowl or directly on your face.